Degradable Plastic Bags – an Alternative to Standard Polythene
An environmentally friendly alternatives to standard polythene bags, our degradable bags are designed to break down naturally making it easier to dispose of and eliminating the need for to recycle or take up space in landfill sites.
Over time, all standard plastic will eventually biodegrade, but this will take many decades. Our Oxy Biodegradable range means you can bin your waste, without thinking about harm caused to the environment.
We have partnered with a leading plastic technologist to develop a biodegradable plastics material that not only fully degrades to minimise the impact from landfill.
Call one of our specialists on 02380 232153 about our degradable plastic bags, or request a quick quote to find out how Polystar can help you.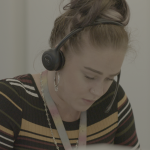 Our experts are now available to discuss your polythene requirements – request a sample or get a quote