100% Recycled Plastic Bags
We manufacture 100% recycled plastic bags and films from our own on-site recycling facility, which make both economic and environmental sense.
Environmentally Friendly Recyclable Polythene
A key mission of Polystar is to reduce the environmental impact of a client's polythene packaging and so, wherever possible, we promote the inclusion of recycled plastic polymer.
If you are interested in exploring this further with a view to improving your green credentials, call one of our specialists on 02380 232153, or request a quick quote to find out how Polystar can help you.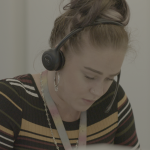 Our experts are now available to discuss your polythene requirements – request a sample or get a quote