New Appointment
Polystar Plastics Ltd has recently appointed Ralph Arrow as Operation Project Manager to ensure the company continues to develop and improve its operations processes and capitalise on its significant investment projects.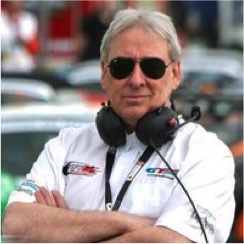 Ralph will work closely with the Directors and management team developing the operations process to improve operational efficiencies. Polystar is investing heavily in new equipment with 4 new extruders in order for 2019 and Ralph will lead the delivery of the investment project programme to ensure costs, timescales and implementation targets are achieved. Ralph joined the Polystar business in October 2018 immediately focusing on engineering and maintenance capabilities within Polystar.
Ralphs operational and project background is working at senior levels in the pharmaceutical, aerospace and nuclear sectors specialising in operations and project management in facility construction, manufacturing equipment and production process systems. Ralph has also spent a number of years successfully managing sales teams and is committed to quality products and customer satisfaction.