Southampton based polythene manufacturer Polystar Plastics has appointed Mike Lloyd as technical director.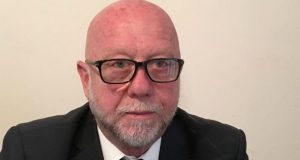 Lloyd will work closely with the management team helping support the development of existing and new products. Polystar said his vast manufacturing experiences and his knowledge working with polymers and especially technical blends will be an extremely positive benefit to the business.
Mr Lloyd started earlier this year as a consultant but has now accepted a permanent position as technical director due to "the exciting company strategy and future business plan that lies ahead."
He joined the polythene industry in 1981 working as a technical manager for BXL, which is now a BPI site. Over the years he has had a few positions within the technical and production arena working continuously within the polythene manufacturing, print & conversion sector.
In 1998 he joined the Britton Group and his work focus mainly involved the Winsford site such as running the production facility and from 2008 he became the new product development manager. He was a key part of the management team and supported the business as it moved into new technical markets. This involved the development of new and specialised products that involved 5-layer extrusion and even barrier films with 9-layer technology.
Lloyd made a number of Cap-ex cases in his time at the Britton Group (now Coveris) in requesting the move into specialised extrusion lines which also ensured not only enhancement of the technical portfolio but also helped to ensure efficient production. He left Coveris in 2016 before joining Polystar.