Southampton based polythene manufacturer Polystar Plastics has appointed Paul Toby as transformation director to strengthen its team and market focus.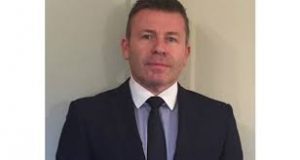 Mr Toby will work closely with the management team helping support the new growth strategy. He will also focus on all the company key initiatives as Polystar completes its final building phase and moves into new premises.
He has over 25 years in the packaging industry and was formerly group commercial director for Coveris UK Food and Consumer. Previously he was part of the MBO team that acquired the Britton Group in 2004 and worked as Group and European commercial director until June 2015.
His vast experience of business development, strategy implementation and acquisition integration will be a perfect fit for Polystar as they continue with their investment drive.
Polystar is currently one of the fastest-growing and most respected independently owned polythene manufacturers in the UK. With over 20 years of experience, Polystar provides the expertise, technical excellence, and quality bespoke polythene products to match their customers needs. Their latest investment enables them to manufacture a wide range of specialist films and packaging for a variety of markets.